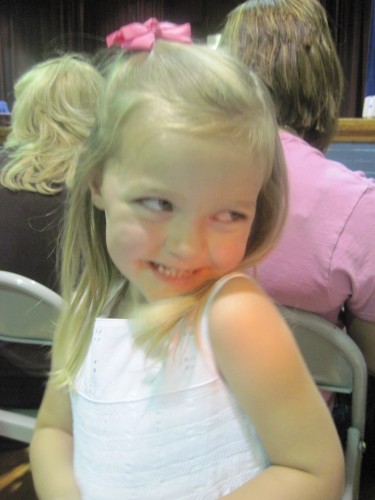 Tuesday night, Lily graduated from morning preschool. I know, we're proud. Now she will be able to attend afternoon preschool in the Fall!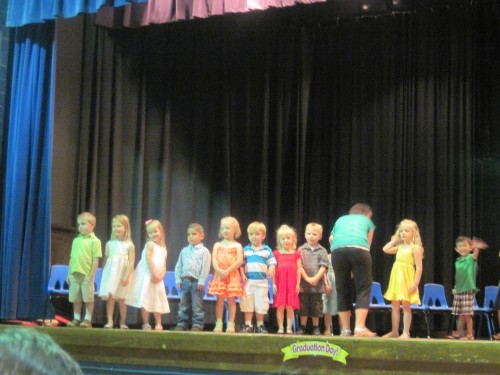 The morning  (3-4 yo) and afternoon (4-5 yo) classes performed songs they had learned this year for all the beaming parents and grandparents. Lily is 3rd from left in case you didn't already zero in on the cuteness.
Yay! I couldn't believe it when Lily actually began to sing along and do the hand motions with all the others! Something she didn't dare do in the Christmas program. She's come a long way this year!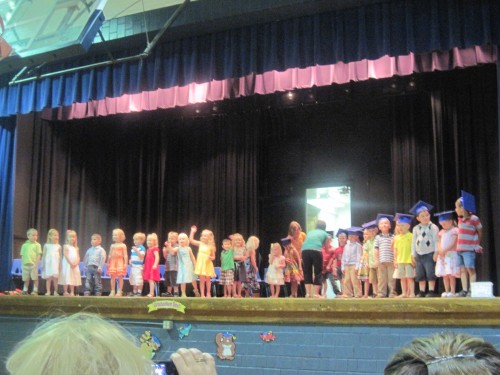 Only the afternoon kiddos got to wear caps. And rightfully so, they get to go on to Kindergarten!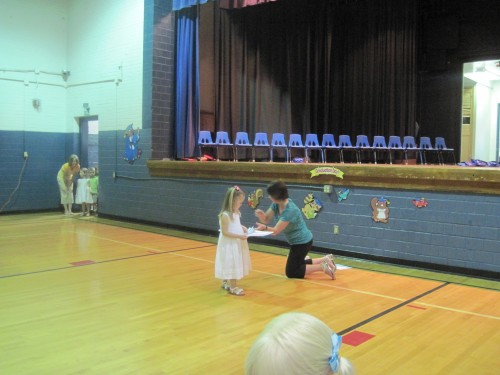 Receiving her diploma…excuse me, "Participation" certificate. She'll have a new teacher next year since this one is going to another school nearby. I really hope she's not too upset by that. She's like her Daddy you know, not one for change.