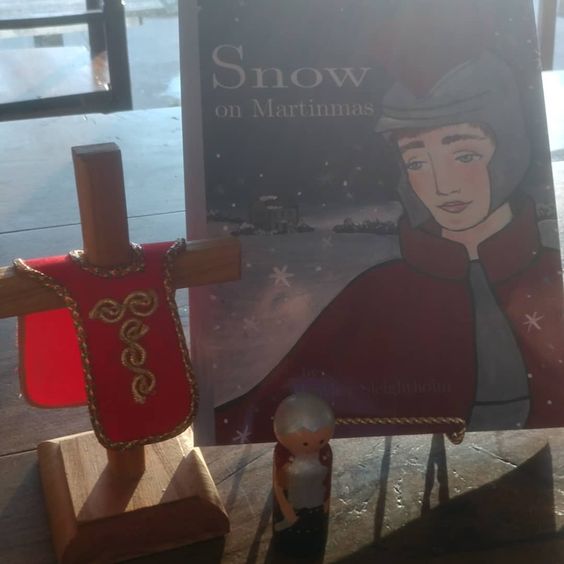 November 11: Blessed Feast of St. Martin of Tours. This day is one of our favorites to observe. We are reminded of ways to love our neighbors, we pray for our veterans. I also use this day to replace the kid's supply of socks, slippers or robes, warm items they'll need for Winter. And we make the cookie we look forward to all year! Almond Horns shaped as Horse Shoes for St. Martin's horse. Here's the recipe if you'd like to try it. I replace the almonds with pecans.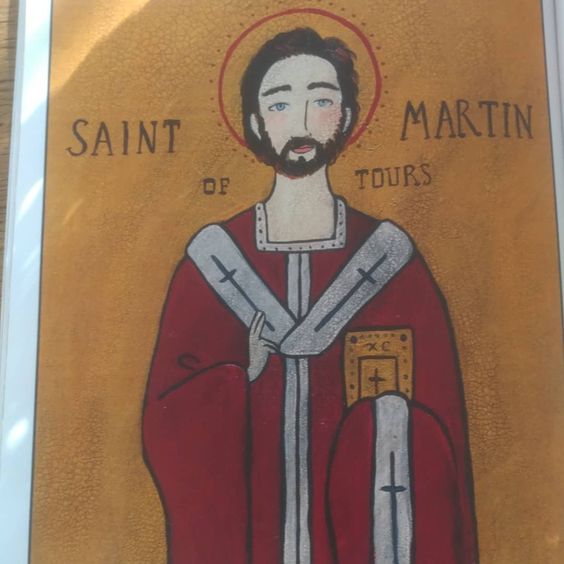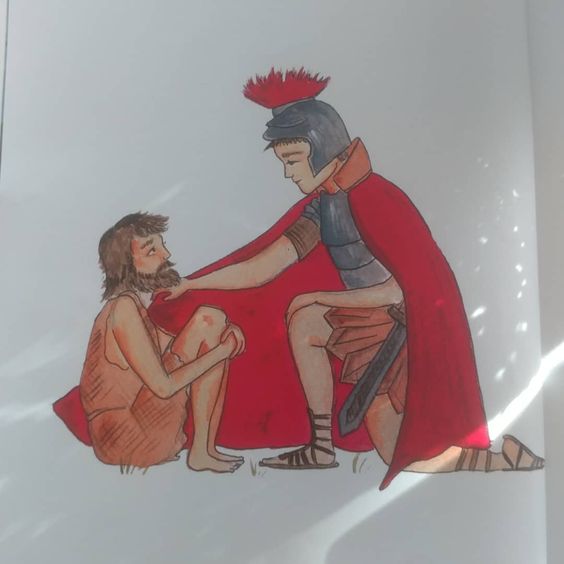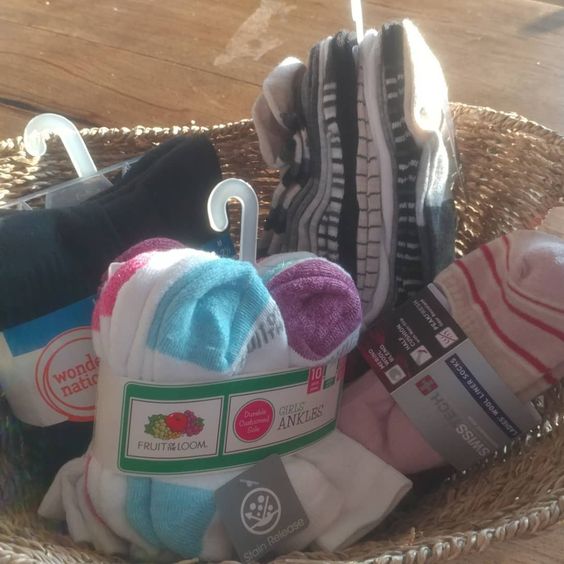 Most years I try to gift the babies something warm. This year we needed to replenish the stock stash.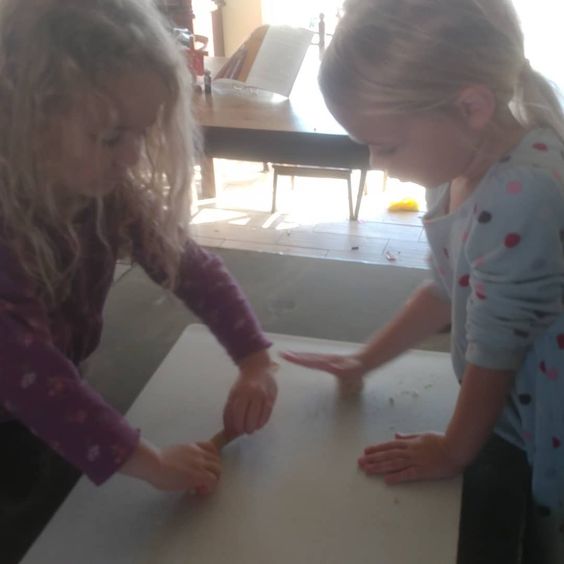 Martha and Josephine help me this year make the cookies, shaped like horseshoes for St. Martin's horse.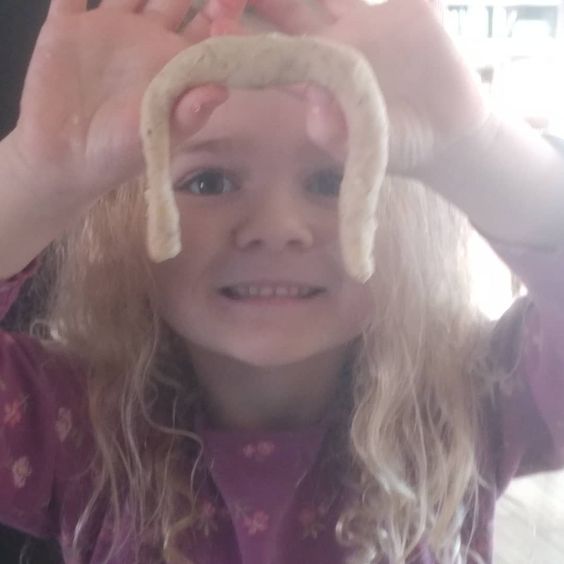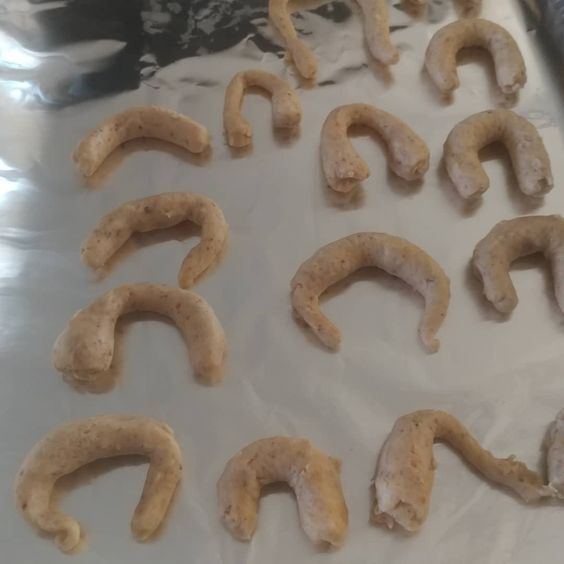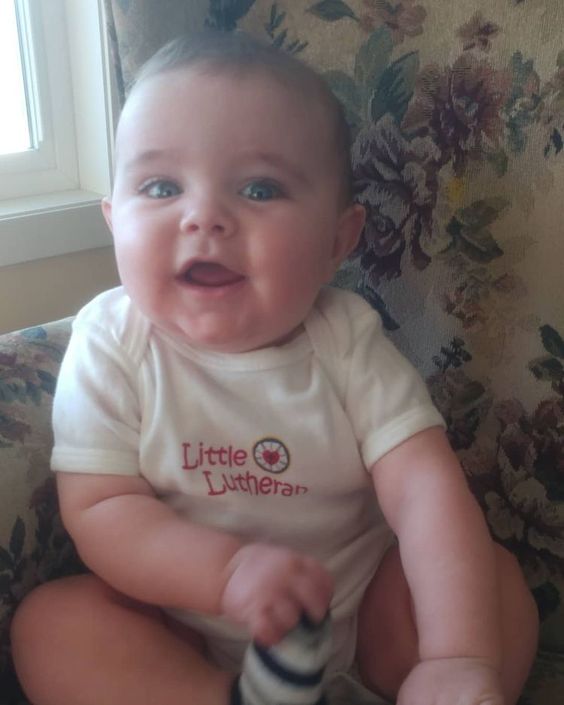 Interesting fact and a funny story: Fact; On this day 537 years ago, the Feast of St. Martin of Tours, Martin Luther was baptized and given the name Martin.
Funny story; We doctor at a Catholic clinic, I had Martin there recently. A sweet lady, another patient, was goo gooing him and asked his name which she said she loved. The natural thing for her to ask next was, "Was he named after St. Martin of Tours or St. Martin de Porres?" I loved her expression when I told her he was actually named after Martin Luther. Hahaha. But I suppose in a way our Martin is named after Martin of Tours after all.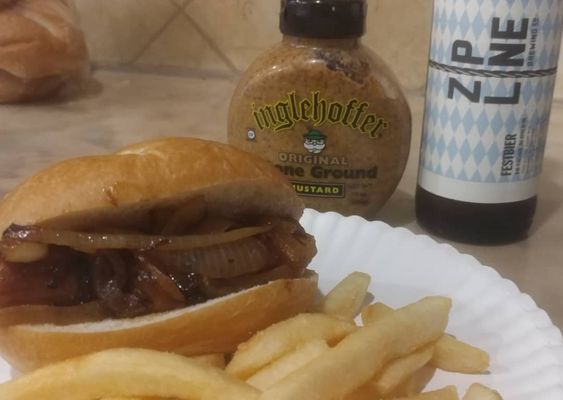 Brats and pommes frites for supper.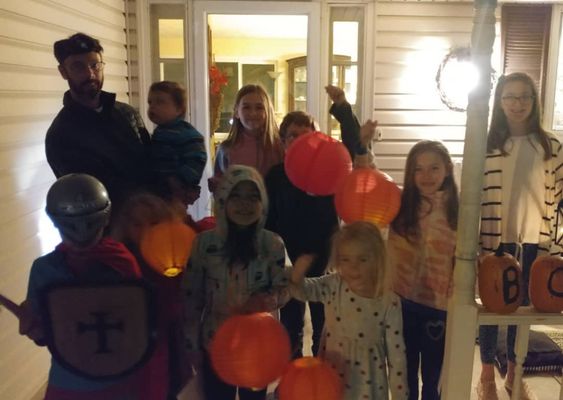 Time for our lantern walk. This year St. Martin is portrayed by Ephraim. It should have been Abel's turn but…that boy ain't walking yet. He'll be such a cute Martin next year though…if he's walking.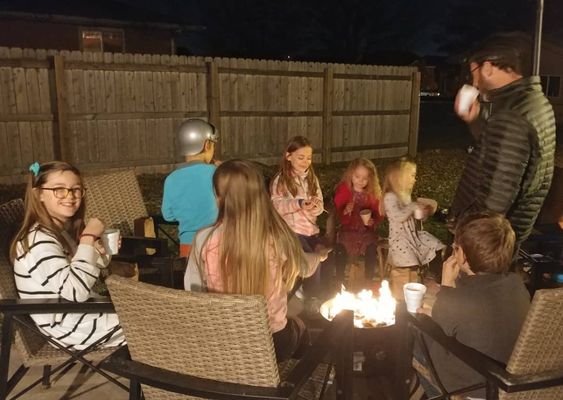 And finally the beggar bags filled with some treats, hot chocolate and a bonfire to end the evening.