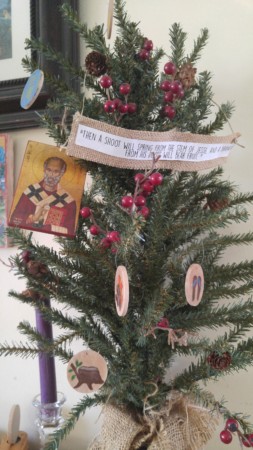 This year we did a pretty good job at keeping our evening Bible Times but not so much remembering to hang out Jesse Tree ornaments. I brought back the tradition of a book a night, each baby taking a turn to open a Christmas book from our library.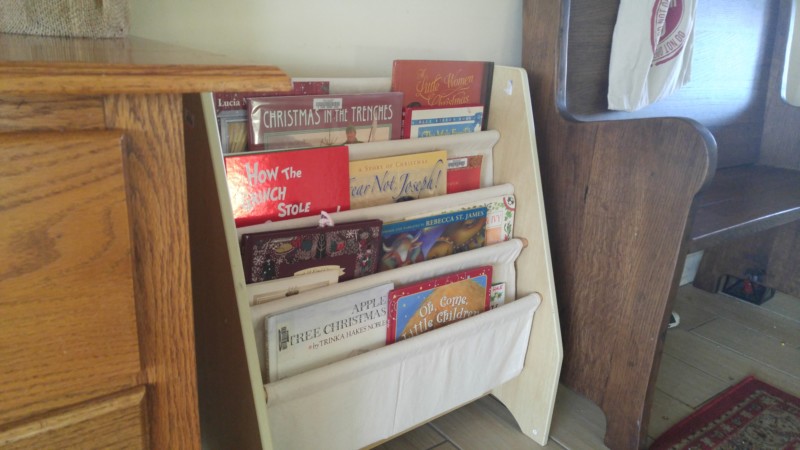 I kept this Season's books on display in this shelf I grabbed from Goodwill months ago. I hadn't been using it and was just about to put it out for donating back to Goodwill when I thought to use it this way. I'm glad I did. It allowed the babies to see what books we had to read and kept them tidy.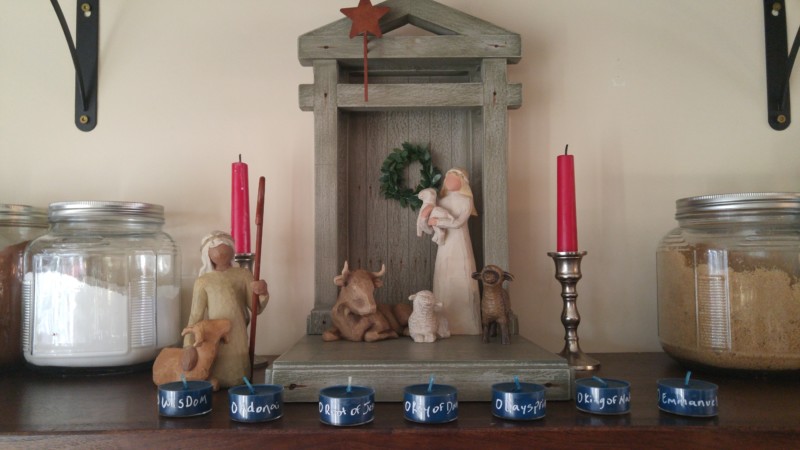 Each year I'm determined it will be the year we mark the Great O Antiphons in the evenings but each year they slip past unmarked. This time I made it easy with a tealight to light during supper and we discussed most of them during our morning Bible Times. Even so we missed some. This time of December typically gets hectic and tiring. We're bound to forget somethings right?