Sept. 14: This year Esther came up with the idea for a Mrs. Tiggy-Winkle party. This is one of our favorite Beatrix Potter tales. I knew what I would do for her cake. It was perfect that I had given a family of Calico Critter Hedgehogs to Martha and Mercy last year for Christmas. I dug on of them out and whipped up a clothesline. Esther knew exactly who all the hanging clothes belonged to. Squirrel Nutkin's tailcoat (no tail), Tabby Kitten's mittens (though Mrs Tiggy Winkle actually only irons them), Sally Henny Penny's stockings (heels worn out), Mrs. Josephine Rabbit's hankerchief (smells like onions) and Peter Rabbit's blue coat (shrunk).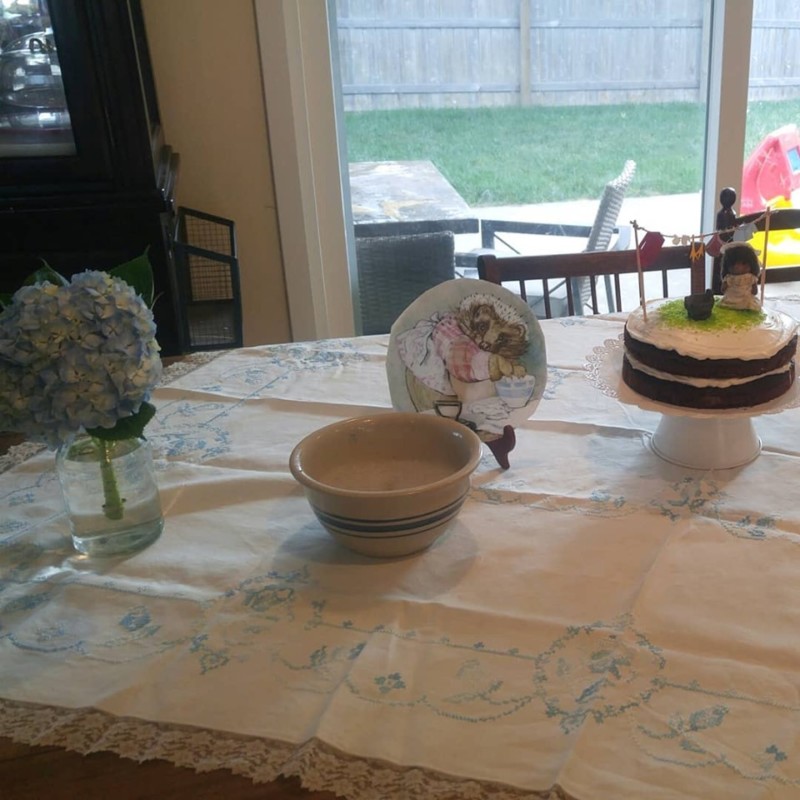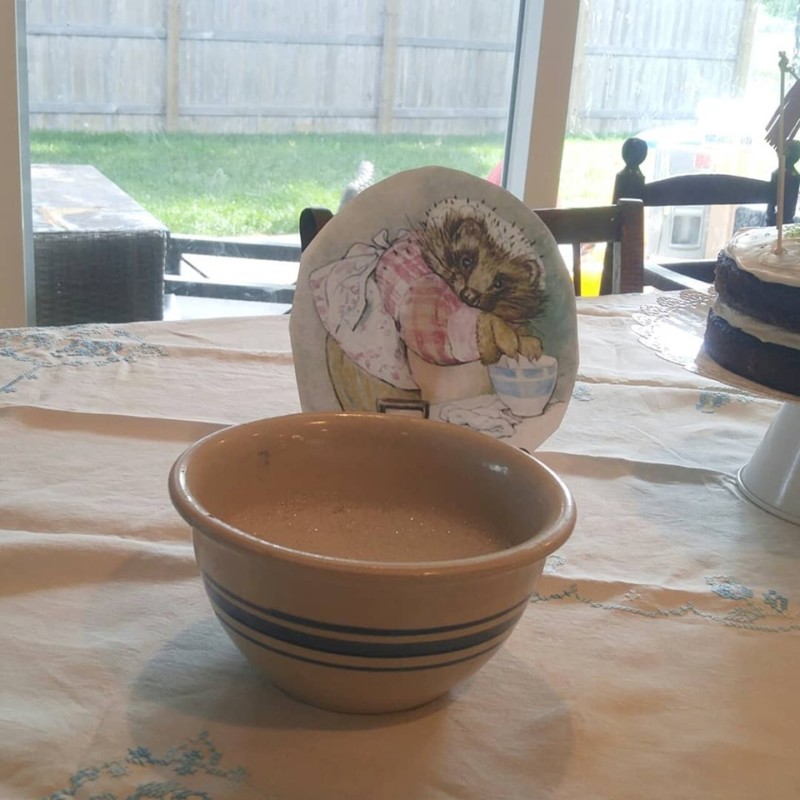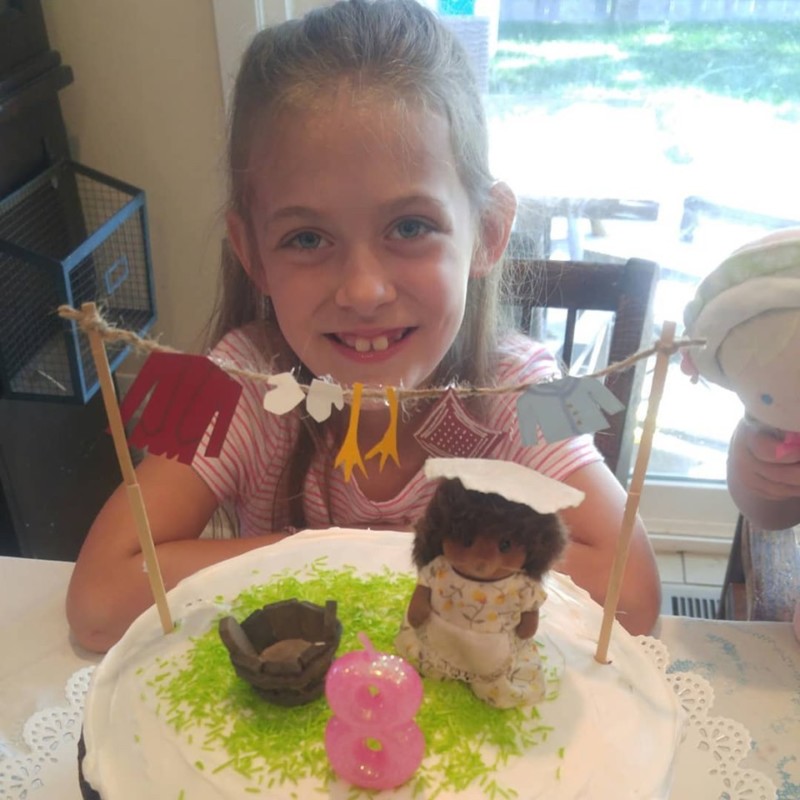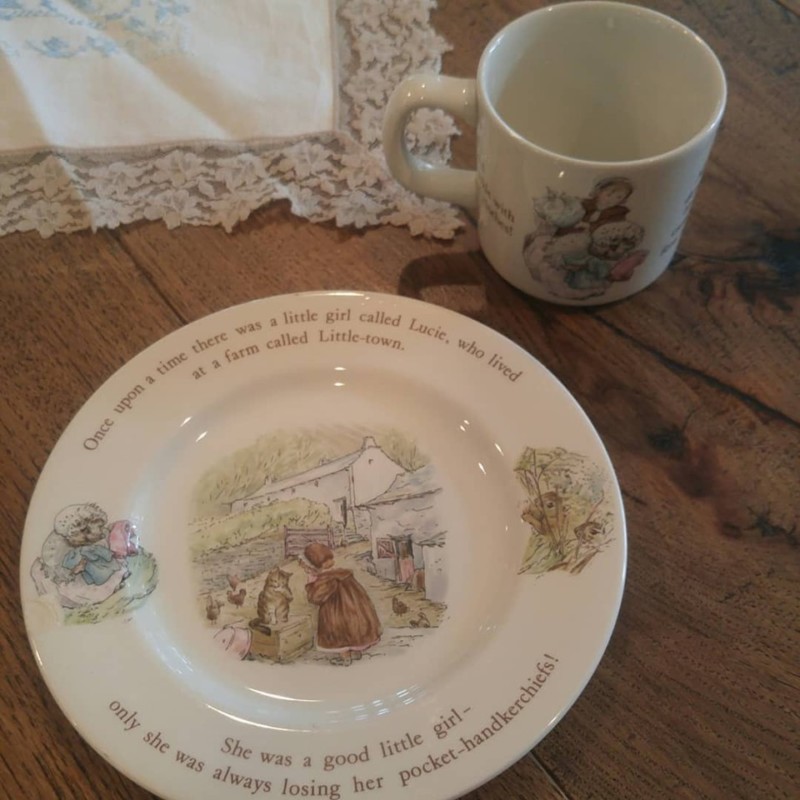 And how perfectly perfect is it that I own these little dishes? I must have been young when they were given to me so they're ancient and have survived so many moves. I told Esther they would one day belong to her. She was so excited about that. I also told her to remind me that I told her that.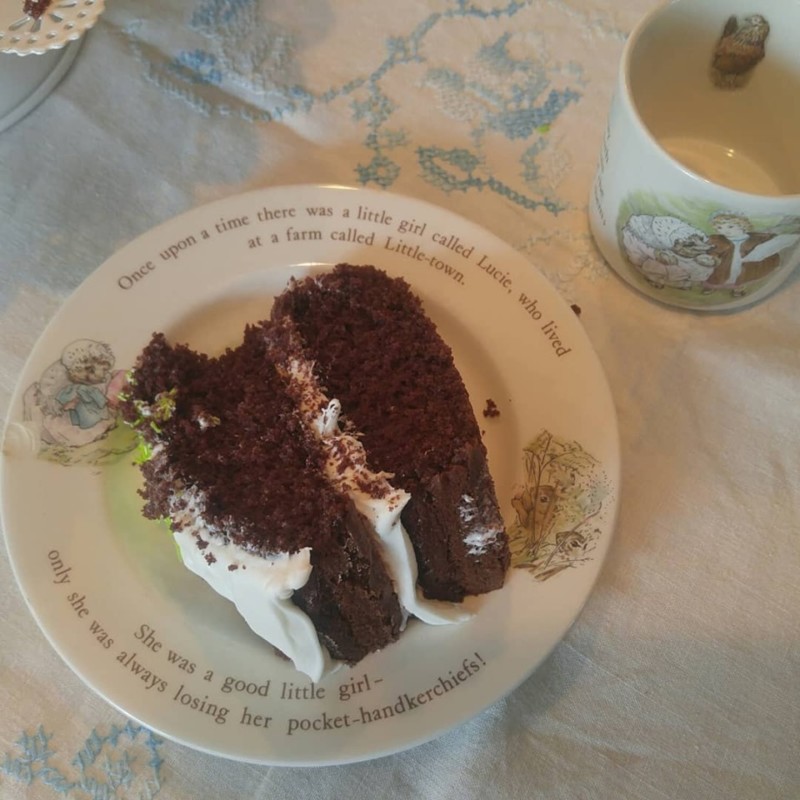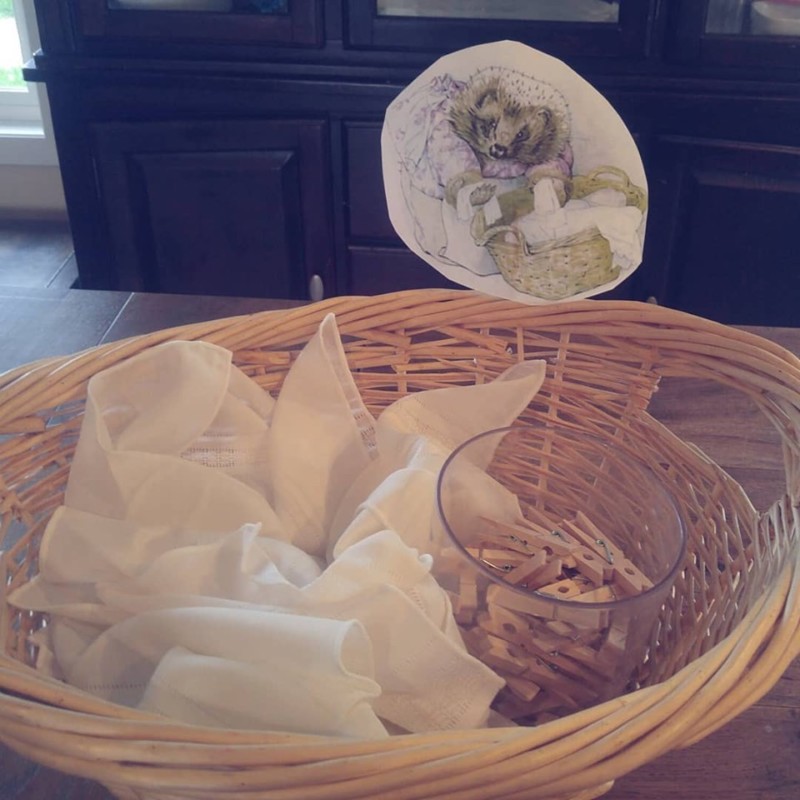 For the party game I came up with the idea of a "hang the laundry" relay. Nothing fancy but the babies loved it.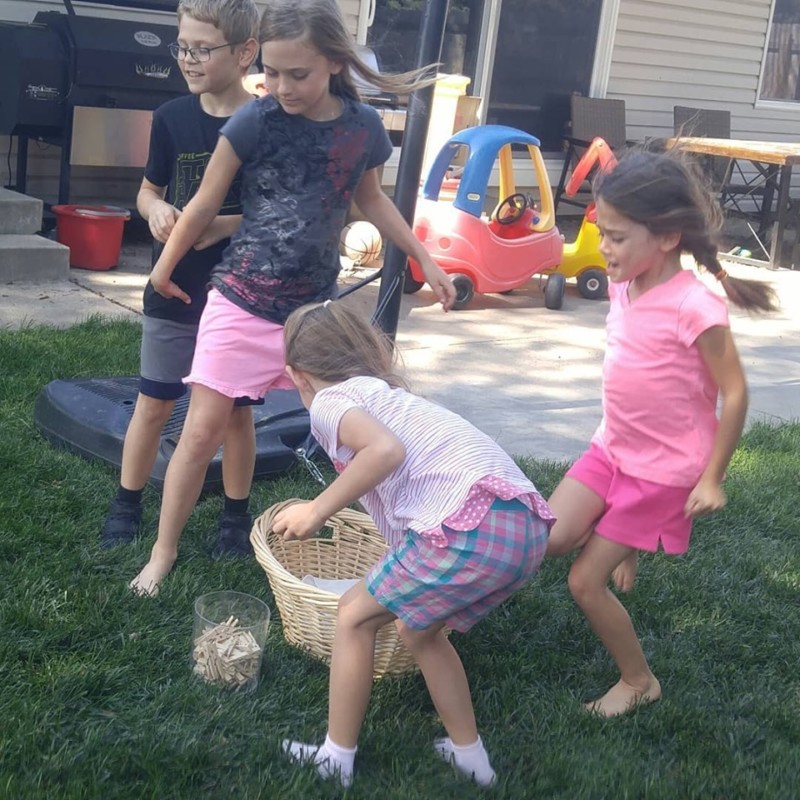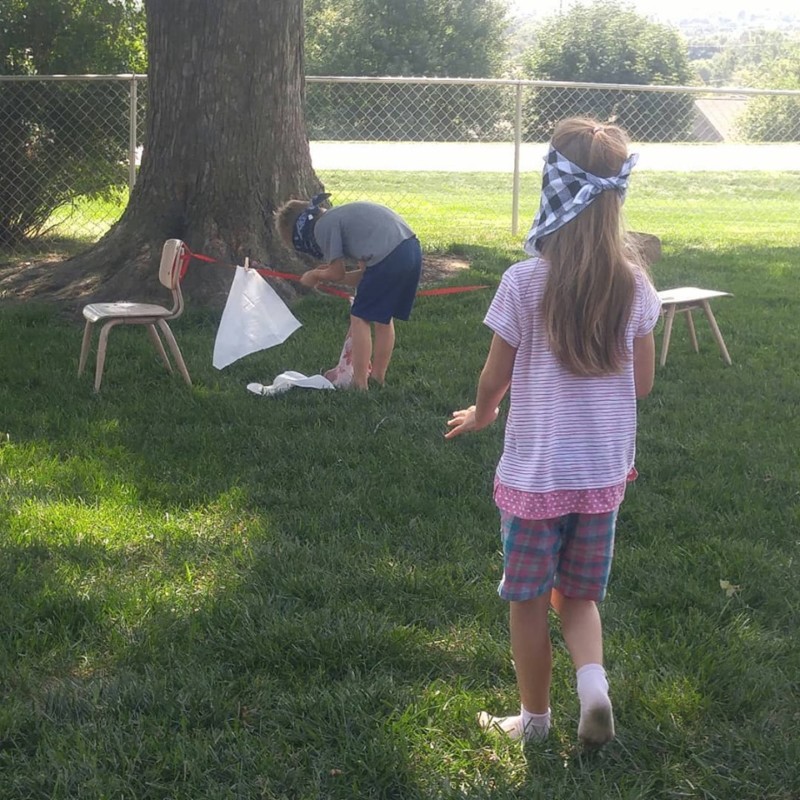 We also tried it blindfolded.