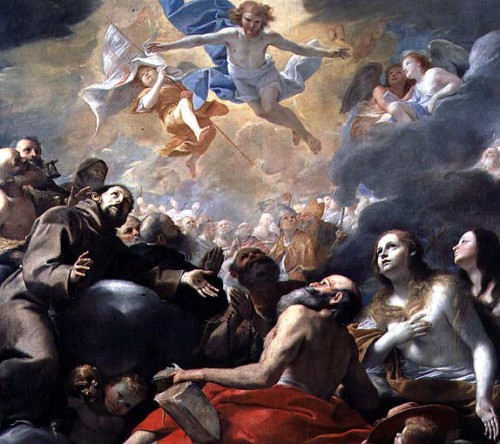 The church year we keep comes to an end today, the last Sunday of the Church Year and a new year begins next Sunday with Advent. Today we were reminded of the end of the world and pointed to Christ our Savior who has been given all things. Who keeps His promises and who will come again.
It of course made me think about the past year, specifically about the ways we have numbered our days by the observations on our church calendar.
So I took some time this week to look back through this blog at the section on the Church Year. I had already forgotten much of what we have done this year.
Psalm 39
"Show me, Lord, my life's end
and the number of my days;
let me know how fleeting my life is.
You have made my days a mere handbreadth;
the span of my years is as nothing before you.
Everyone is but a breath,
even those who seem secure.
But now, Lord, what do I look for?
My hope is in you.
 Save me from all my transgressions;
do not make me the scorn of fools."
The ways our family observes the days of the church year have changed slightly over the years and I'm sure will continue to change as we are given more children and as these children grow. With more children my energy, patience and time diminish.
These early years have laid the foundation, I hope, of the habit. The habit of keeping the Church year in our home. And the foundation of a greater habit of looking to Christ for whom we wait, who holds our days in His hands.
Being prayerful and reflective is not the easiest thing to be with little children (ok, is it even possible?) But I like to try to do something or say a few words and a short prayer on special days. Thankfully our Church keeps to a church calendar so even if I don't manage to mark any of these times, when I bring the babies to church, they are taught, they are pointed to Christ and His work.
Lord Jesus Christ so govern our hearts and minds by your Holy Spirit that ever mindful of your glorious return to we may persevere in both faith and holiness of living.
For more of my deep thoughts on the Church Year:
Observing the Church Year in the Home
Freedom In Using the Church Calendar 
Observing the Church Year in the Home Part I
Trusting in the Merits of Jesus