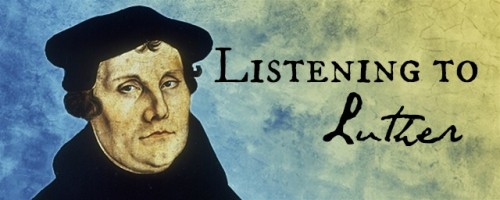 October is Pastor Appreciation month and the month I like to feature the man Martin Luther. So it was great timing when I read this the other day.
"Whoever listens to you listens to me." Luke 10:16
"God speaks through holy prophets and other persons of God, as St Peter says in his epistle, "Men moved by the Holy Spirit spoke from God." (II Peter 1:21) Those who hear him should say with conviction, "At this instant I am not listening to Paul, Peter, or any human being, but I am listening to God himself speaking, baptizing, pronouncing absolution, punishing, excommunicating, or administering the sacrament."
Oh, my Lord God, what a great comfort a poor, contrite, and broken conscience may receive from such a preacher, when it believes that such words and comfort really are God's Word and comfort, and that God means it so. Therefore we most certainly believe that God works through his Word, which is like an instrument through which the heart may truly learn to know him."
Martin Luther Table Talk WA Tischreden 3:673f.
Click for more on Being Lutheran, Pastor Appreciation Month, Life for a Pastor's Family and Listening to Luther.