"No Nos" I've committed this week: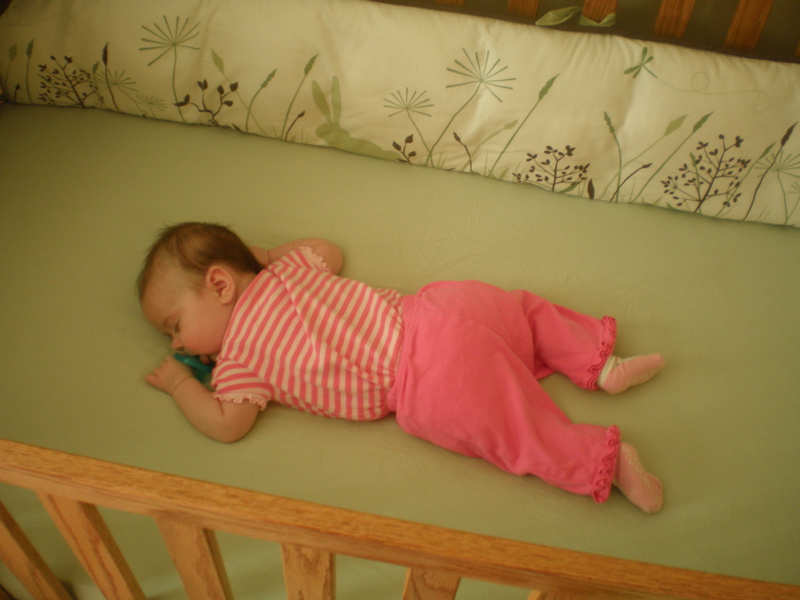 I know, I know "Back to Sleep"! Well, Clara has never slept well at all on her back. She's too restless and startles herself awake. Even when swaddled the best I could get out of her was about 3-4 hours of sleep. From the time she was 6 weeks old she has been sleeping through the night, but only in the swing. I don't think this is a good habit to be forming. I'm very worried that the transition she'll have to make at some point to a bed won't be easy if she continues to sleep in the swing. We have recently discovered that she does in fact seem to like sleeping on her tummy. I have put her down for several naps now in this position during the day. She does very well. She has great head and neck control at 12 weeks. So I'm not worried but I have yet to attempt this through the night. I'm still pretty nervous about doing that and haven't figured out where I'd put her anyway. I'll keep testing her out during nap times and see how it goes.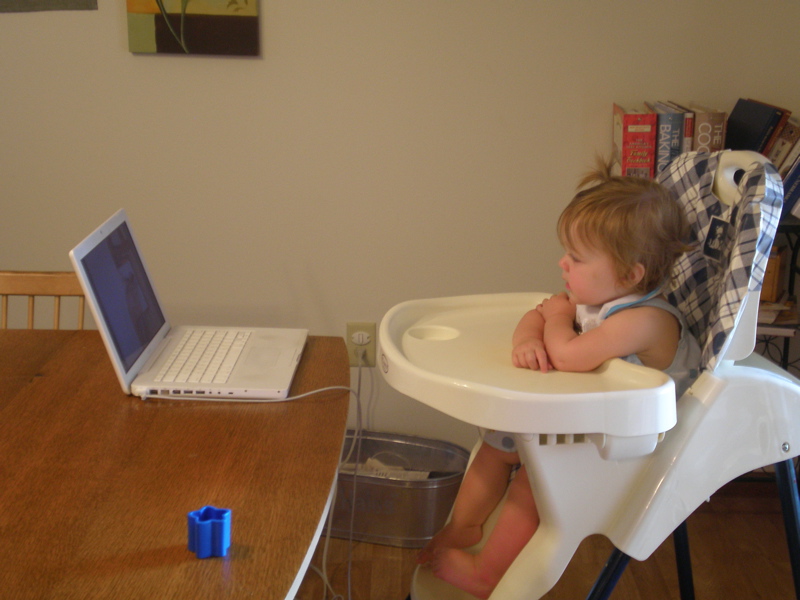 I know it's not recommended that children under two years of age watch 'television' but lately I've been putting on one of the Baby Einstein videos for Lily while I'm cooking supper. Perhaps I'm being selfish or lazy but I've found this really helps when she's had a whiny bad mood day and playing with pots and pans right under my feet just isn't making her happy. She sits there happy as can be laughing and pointing and if studies are correct…getting dumber.