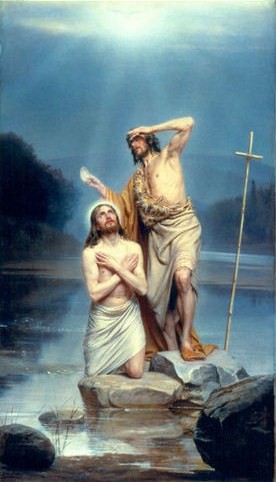 "Oh, that you would rend the heavens and come down,
that the mountains would tremble before you!"
On January 12th the Church remembered the Baptism of our Lord.
We celebrated at our house and I'm ONLY showing you this crazy monkey bread because I want to remember how NOT to do it next year.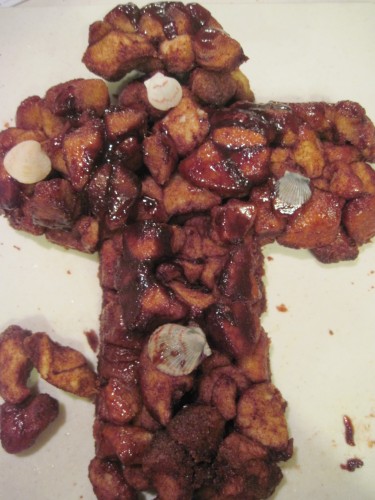 I make a cross shaped cake to have on the days we baptise a new baby in our family. So I thought I would use that pan on Jesus baptism day. We LOVE some super sugary monkey bread at this house so I went with that. I wanted to hide the shells inside because the babies LOVE finding surprises in their cake, but that didn't happen, it was disaster.
Instead I just laid the shells on top and called it good.
*Note TURN THE BREAD OUT WHILE IT IS STILL HOT and save yourself some heartache!*
We read the account of Jesus being baptised and would have sang To Jordan Came Our Christ, The Lord  if I'd thought of it sooner.
On Friday the 24th, we commemorated St. Timothy. Since Timothy's father was "Greek" we had a Greek meal, well Greek to us.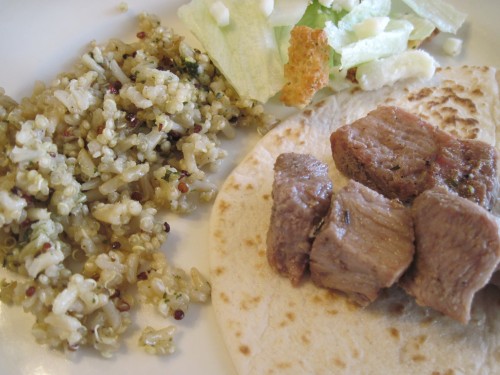 Souvlaki with Rosemary Quinoa
Because Timothy was a pastor, this is a good day to let the kiddos write a letter to your pastor to thank him for all he does.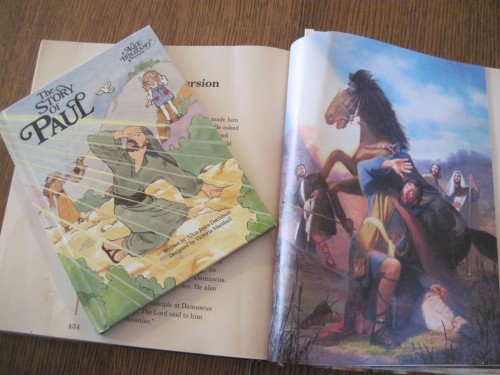 January 25th is The Conversion of St. Paul. We read about Paul's conversion and watched this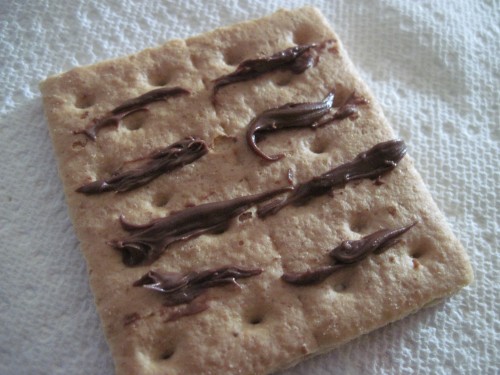 And since living rurally doesn't allow for spontaneity, I came up with this for our snack. It's a Bible can't you tell? To remind us that Paul wrote many books in our Bible.
Sunday was St. Titus day. Because Gerhardt's middle namesake is St. Titus, we had to hit on this one. We had "St. Titus Tacos"…I know, I have no shame.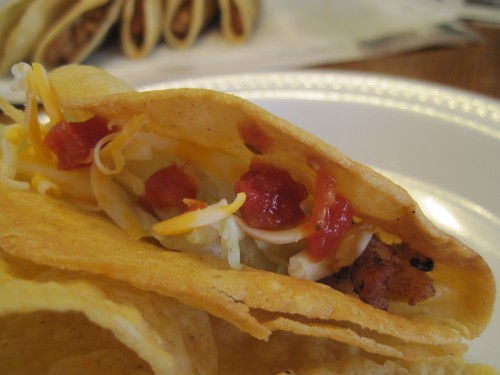 Clara was sick and Lily seemed like she was coming down with something on Sunday morning so we stayed home from church. When Phil finished the two services he came home and we had church in the living room. A perk of being married to a pastor!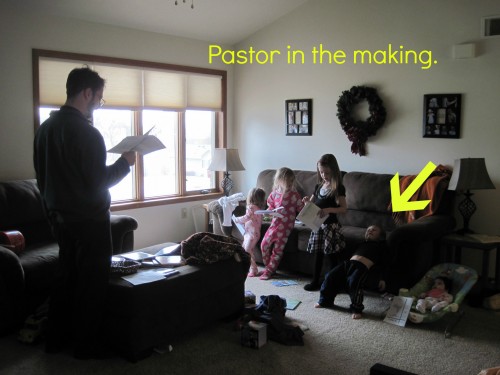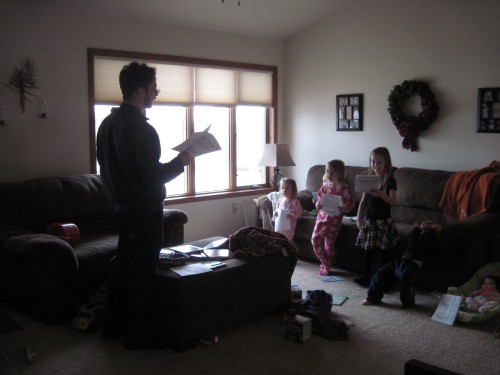 Just like the real thing.
And yes, I still have Christmas decorations up.
Want to see more of how we celebrate The Church Year?
For more about the Church Year in the Home.