Archive for the 'Pregnancy' Category
Wednesday, April 22nd, 2020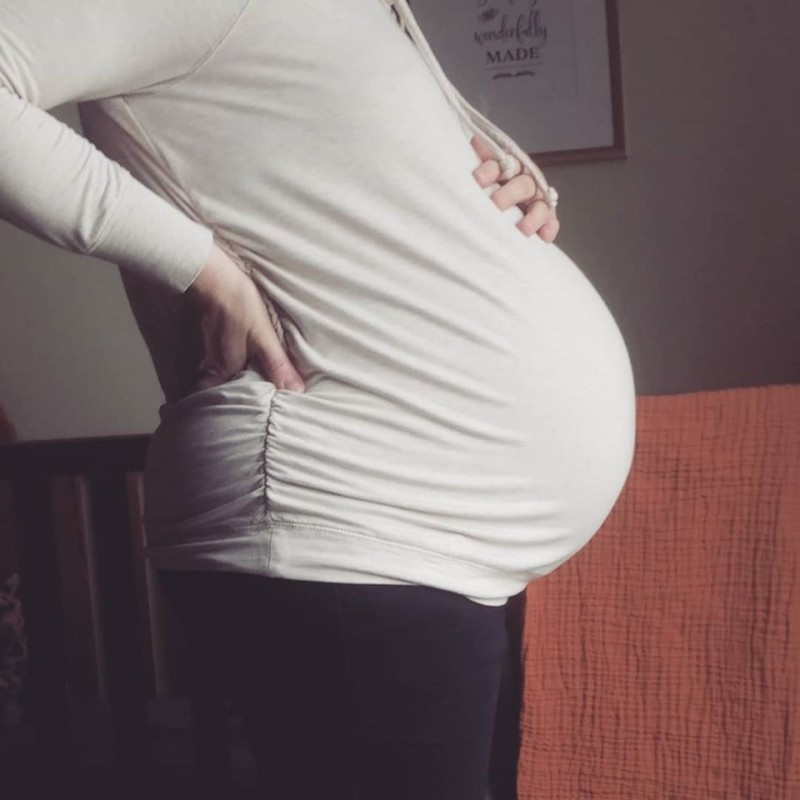 April 17: Well here we are. Week 37. I really can't believe we're already so close to baby boy's birthday. Life has been crazy upside down and trying and tiring I feel I hardly have time to even process his coming. Finally 36th week I washed up all the newborn clothing and found a place for it all in the nursery. I have been ordering a few new things for him here and there from Amazon, those are arriving and that adds to the anticipation and excitement I'm starting to feel. I have no energy so I'm "nesting" via Phil and the other babies who have been so helpful in checking a few things off my "To Do Before Baby" list. A Spring baby makes me a little more anxious to have the house clean and organized before he gets here. Spring has that affect on me, wanting to purge and air out my entire life after the Winter.
Anyway. We're close to meeting our new son. I still haven't found a name that I love. That's been challenging to me, to just give him a name and move on. Naming him and Josephine have been the worst for me so far. Oh well.
This pregnancy has been very similar to many of my past pregnancies. I'm older but at least all the misery is a very familiar misery and nothing new or worse in my advanced age. I passed all the tests; no gestational diabetes, no cholestasis, no group B strep. Baby has grown and thriving estimated to be about 8 1/2 pounds at birth. We plan to have and induction on May 4th. The kiddos are counting down!
There are a few things that cross my mind going into this delivery during the whole pandemic thing. Other than baby's health I pray I'm healthy so there aren't consequences post delivery. I know we won't be allowed visitors and that's ok. My doctor said there really aren't any other procedural changes.
So I'll just leave this pose with what Anna Mussmann states so wonderfully in this article she wrote; Why I'm Grateful To Be Pregnant During This Pandemic.
"A few years with babies has taught me that the things which feel big and hard look different in retrospect. It's not just that children change, but that facing new challenges has changed me. I, too, am going through seasons, and coming out different at the other end. I can recognize that many of the things that were uncomfortable were also good.
That's how babies drive us to God. Through our babies and the difficult seasons they may bring, we are reminded over and over that our hope is found in the Father who has promised never to leave us, to never forsake us or our children. God's love is not seasonal.
That is why even though the world has upended itself and the media is declaring this year a bad one to have a baby, the world and the media do not get the last say. God does. My pregnancy reminds me of that each and every day."