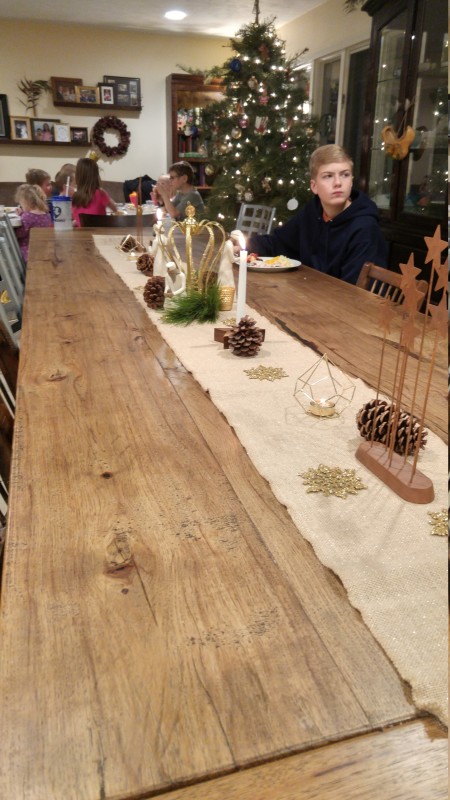 Yes, I know there is no post for the 10th day of Christmas. That day all we did was clean and prepare for the 11th day of Christmas!
On the 11th day of Christmas we cheated and celebrated the Feast of the Epiphany early. Because this feast fell on a Sunday this year and we already had plans that evening we went ahead with a feast during Christmas. Instead of a big to do open house like we tried last year we went back to our tradition of inviting a few families over to observe the celebration with us.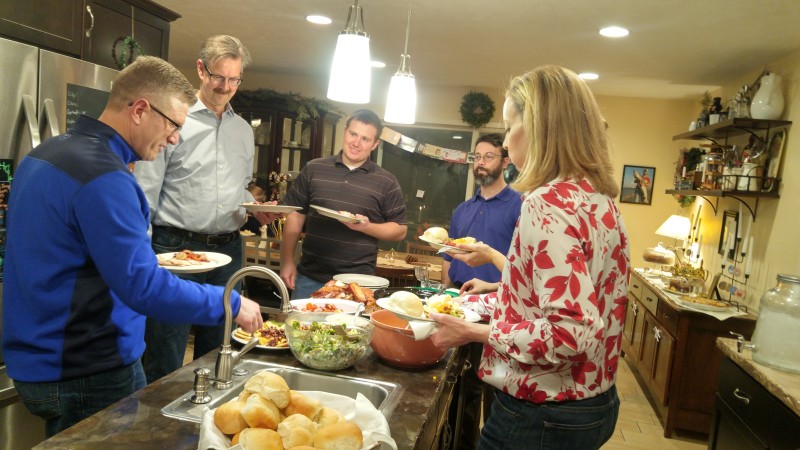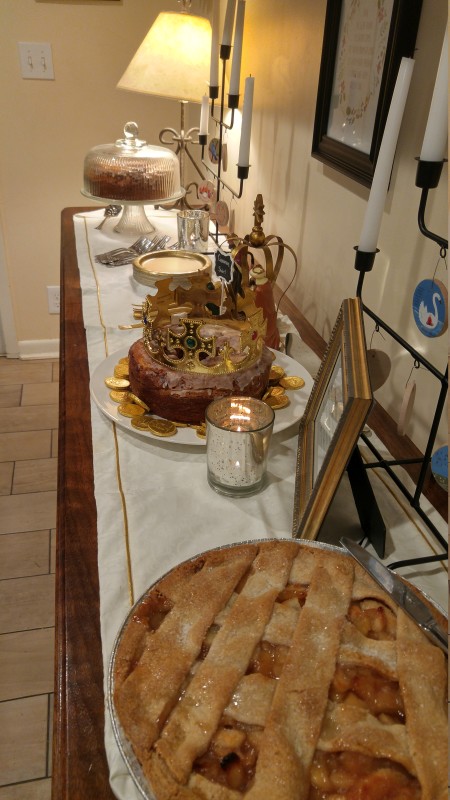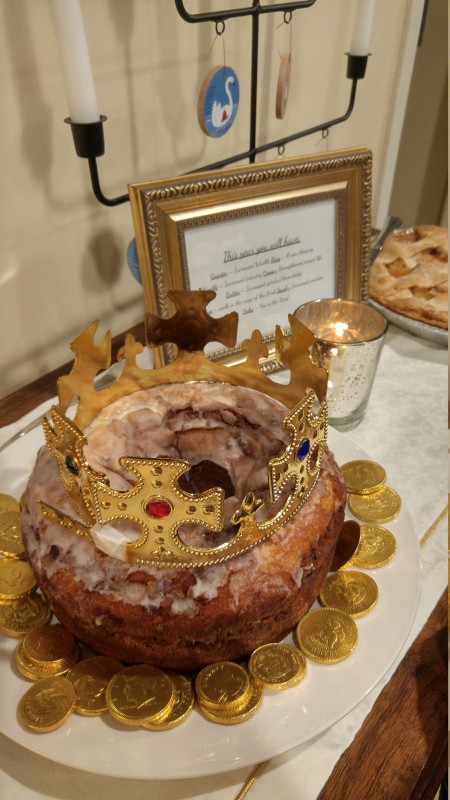 I kept things easy on myself this year. Instead of making the traditional fabulous Rum Cake I bought a couple bundt cakes from Walmart and stuffed one with Epiphany trinkets.
Quarter – Increased Wealth
Ring – A new blessing
Thimble – Increased industry
Button – Increased spiritual knowledge
Baby – King or Queen for the night!
Shoe – Will continue to walk in the ways of the Lord
Cross–Strengthened prayer life
Jewel–Increased wisdom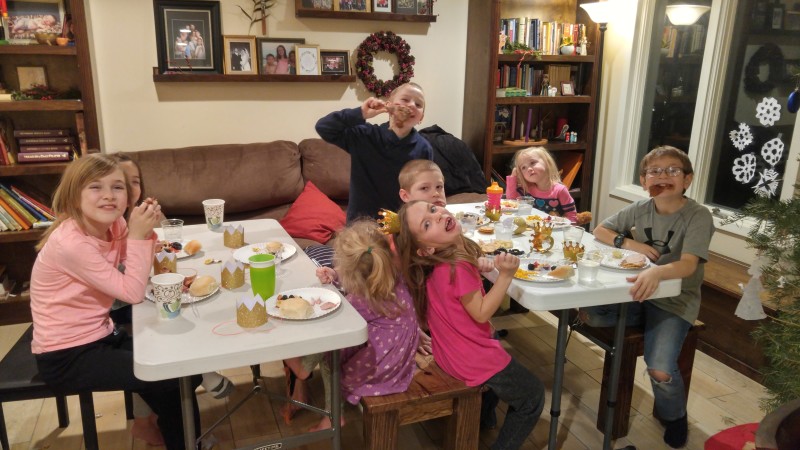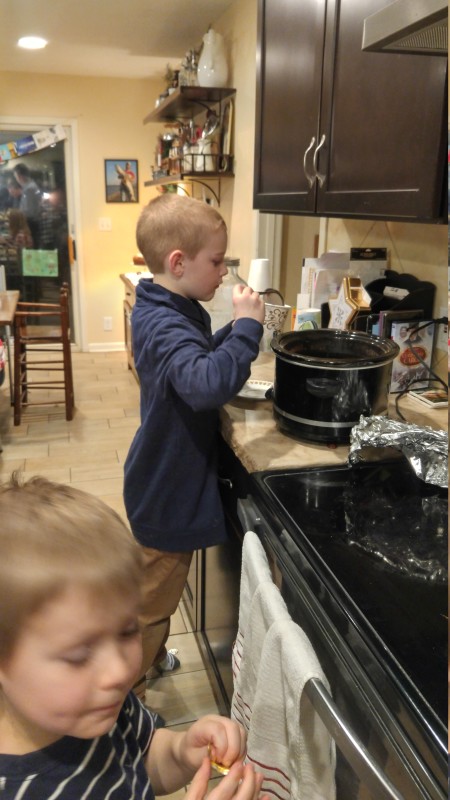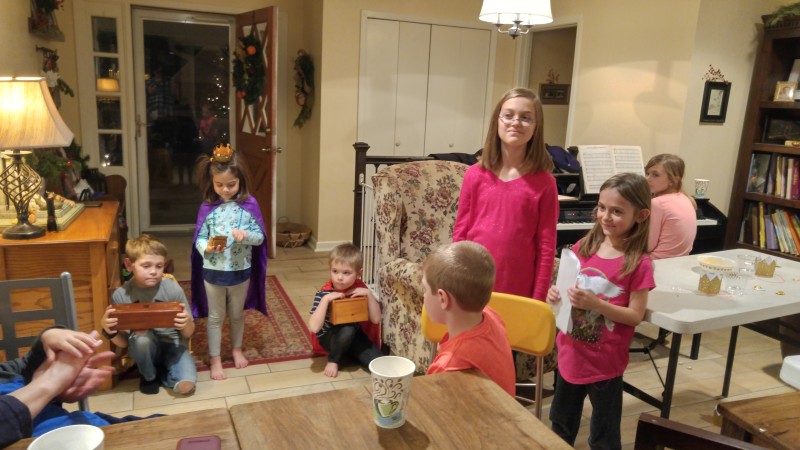 This year we tried something new. I kind of sorta made the babies put on a little last minute Epiphany show for our guests. I had wanted Lily to play her violin along with Clara and have Esther sing but we never committed to the practice and the day of we just decided to have both girls sing and Clara play a very simple version of the carol. I roped in a few more babies to be the "Kings."
And they were all totally adorable of course.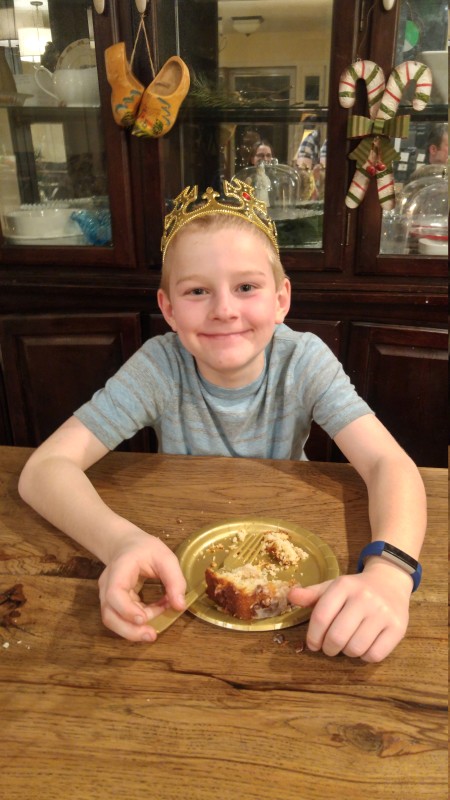 Our friend Joey found the baby in the cake and was crowned King!