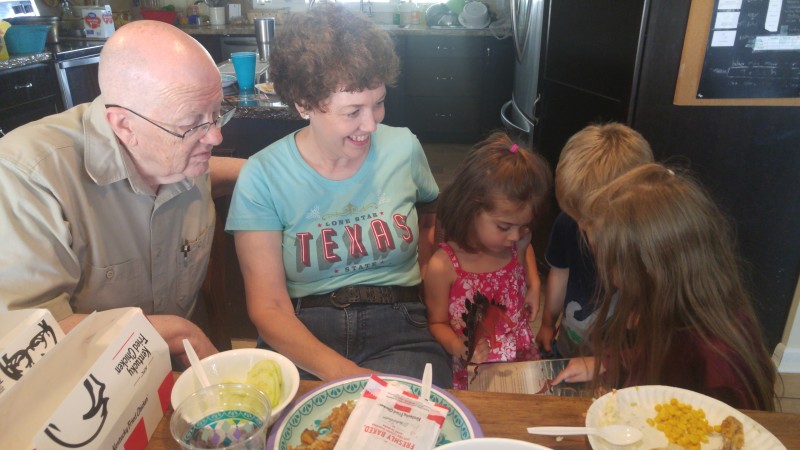 The actual real life Leah and Butch came to visit us Tuesday afternoon! They were traveling from Alabama all the way to Wyoming but stopped in Omaha to bring us fried chicken and some good memories. Leah and Butch are the aunt and uncle who years ago sent Lily and Clara the famously famous stuffed monkey and bear we named….Leah and Butch.
I really wish the girls could have been here for their visit, they've never gotten to meet Uncle Butch before.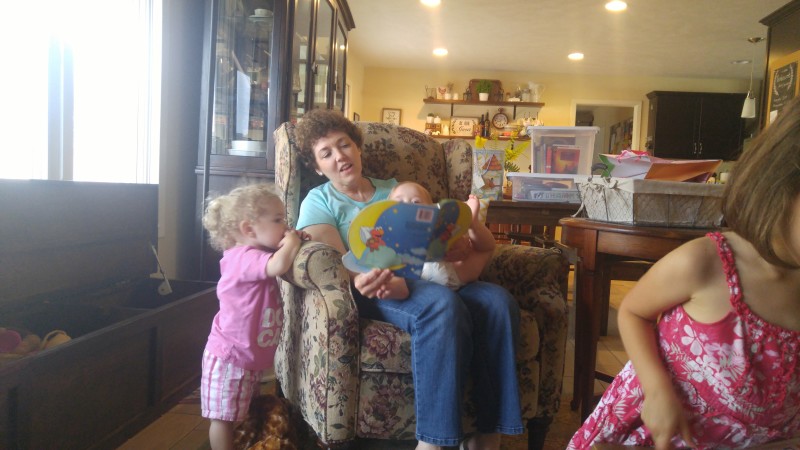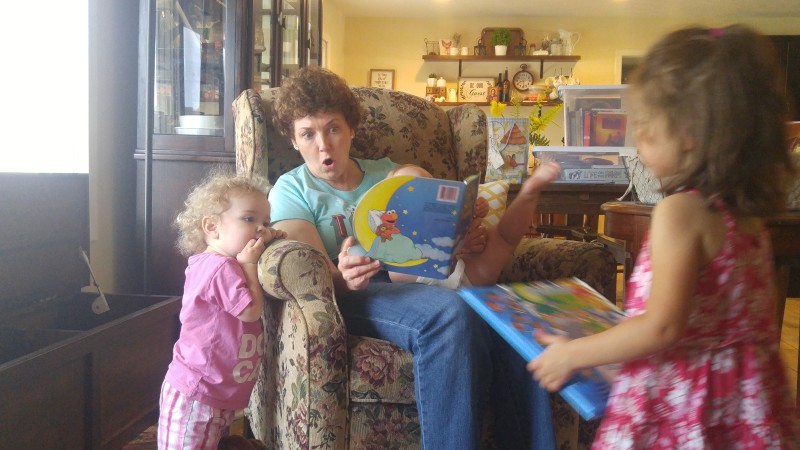 In our family it's hard to just read a book, there are usually voices and sound affects involved.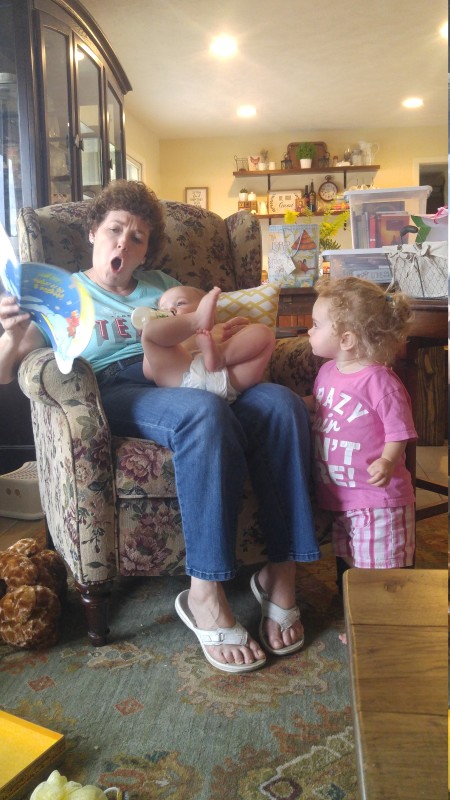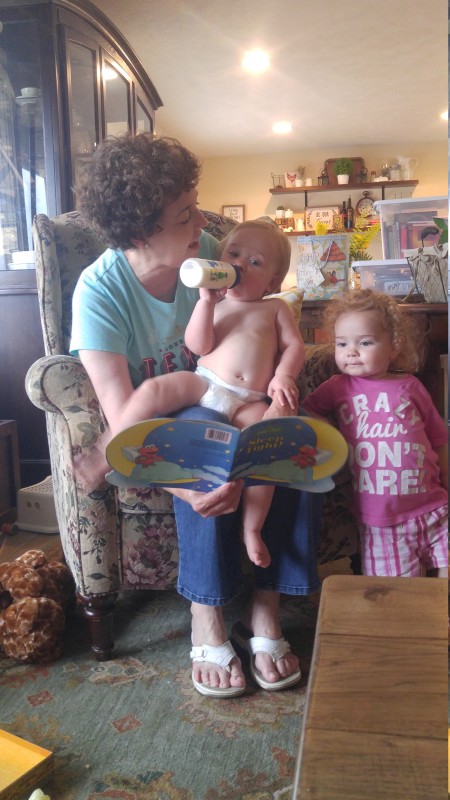 The allusive and grumpy Martha really took a shine to Butch. She was in rare form, seriously hamming it up. The silliest we might have ever seen her!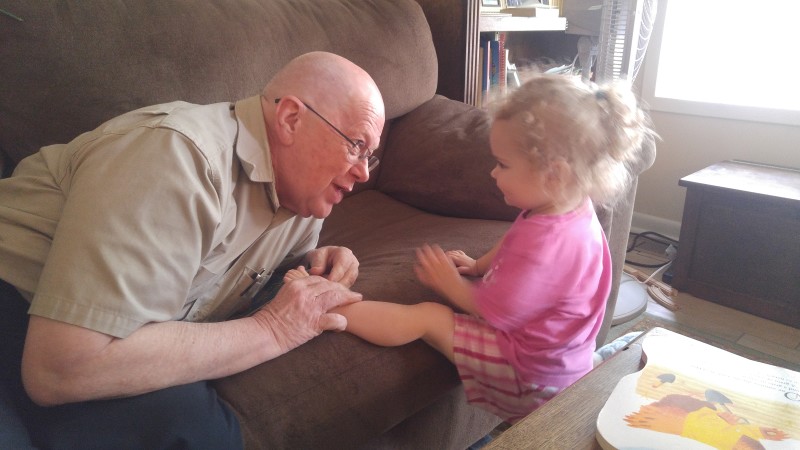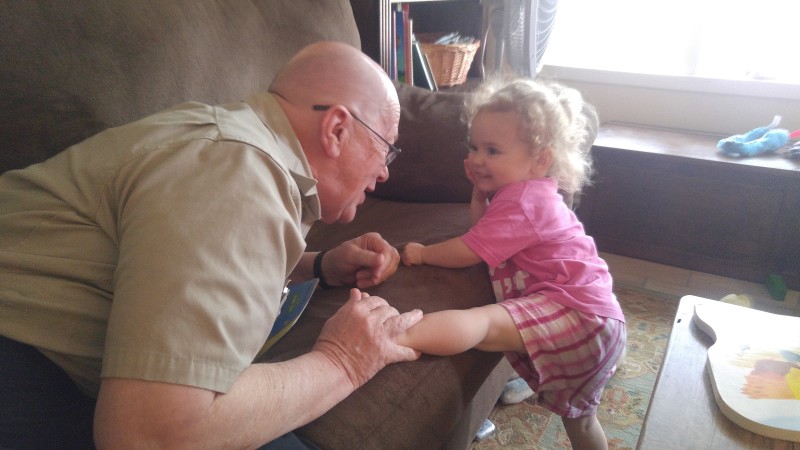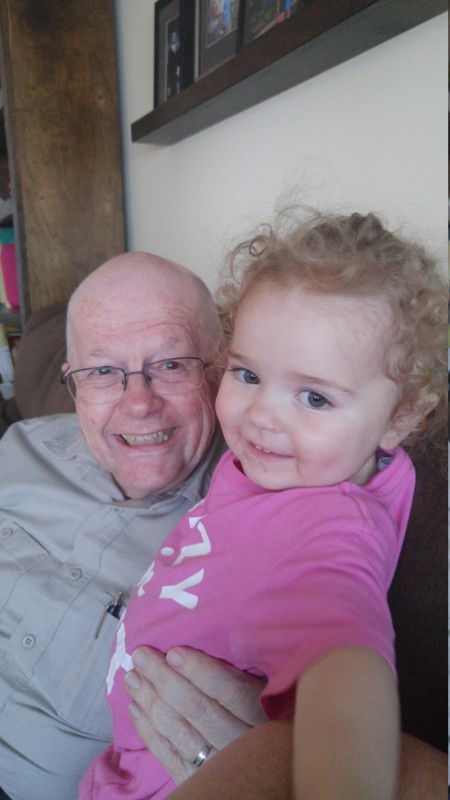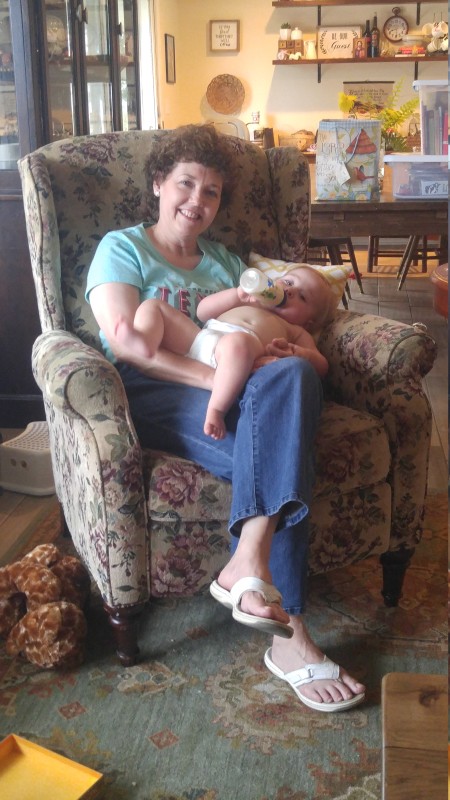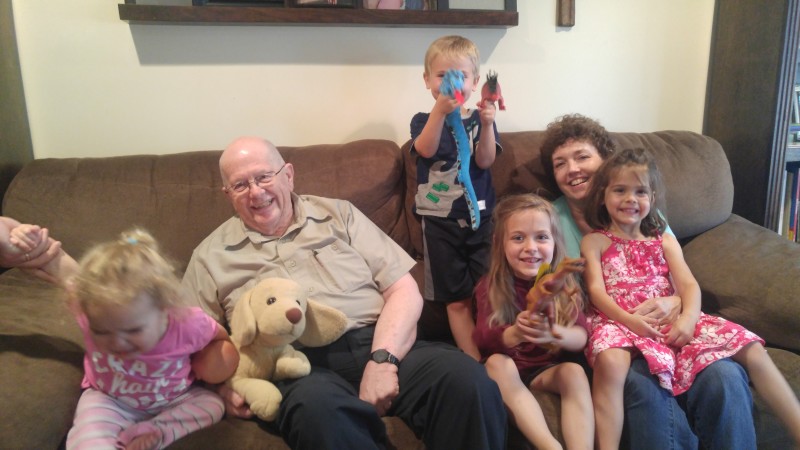 Alas, happy Martha was spent, it was bedtime and all those other kids were on the couch so group pic wasn't gonna happen, no surprise there though.
It was fun to have our aunt and uncle here! Y'all come back any time!